Enjoy the Sun With Peace of Mind.
Long-term sun exposure impacts not only your property but also your health. It can cause your furnishings, artwork, flooring, and traditional window treatments to break down and fade over time. But more importantly, it increases your health risk of skin cancer and premature aging. With the application of 3M™ Window Films, you can enjoy the sun, knowing that you have an added layer of protection against fading and sun damage to your skin.
3M™ Window Films
block up to
99%
of the sun's damaging UV rays
To understand how window film protects against fading, it is important to first understand what causes fading, which are:
UV rays
Solar heat
Visible light
Other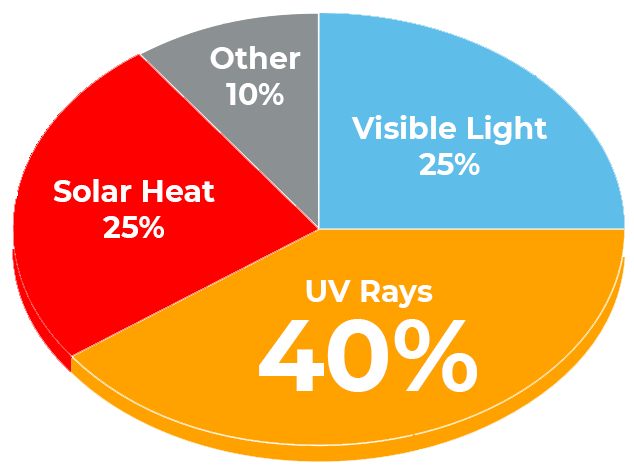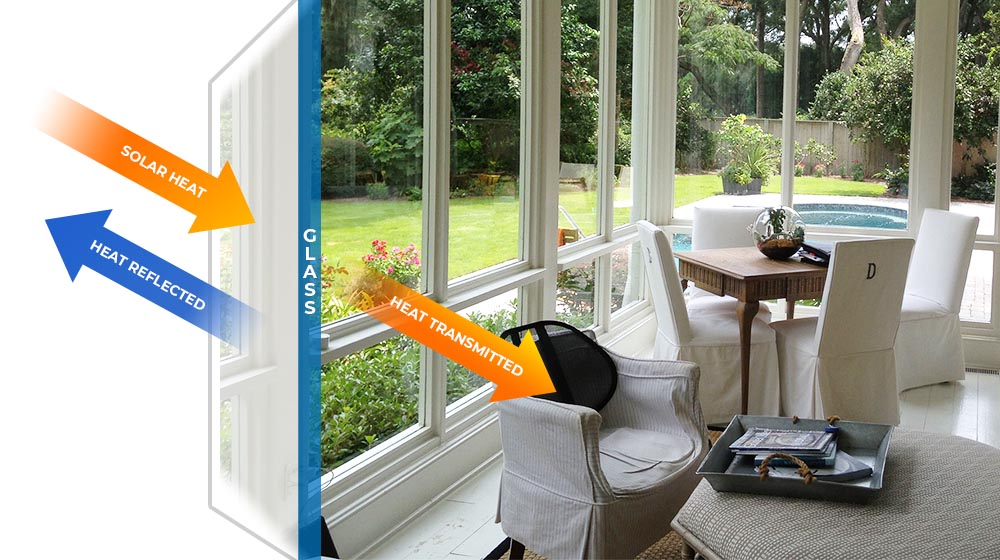 3M™ Window Films can slow down the effects of fading by:
Blocking up to 99% of harmful UV rays – the principal cause of fading
Rejecting solar heat, which can continually heat fabrics and other surfaces, causing them to break down and discolor over time
Filtering visible light, which can accelerate fading

The Skin Cancer Foundation recommends the use of window film in automobile and commercial and residential buildings due to its properties that screen out UV rays.
3M™ Window Films provide a total Sun Protection Factor (SPF) of up to
1000
UV Exposure Impact on Your Health.
According to statistics compiled by The Skin Cancer Foundation, nearly 90% of all skin cancers are associated with UV radiation from sun exposure. Regular daily use of SPF 15 or higher sunscreen can help to reduce a person's risk of skin cancer by up to 50% depending on the skin caner type and help a person show up to 24% less skin aging. 3M™ Window Films block 99% of the sun's UV rays to provide an effective and economical solution to help protect your furnishings and family from the effects of sun damage.
Recommended Products for UV Protection:
3M™ Window Film Prestige Series
Provides the highest heat rejection and the ultimate clarity for an uncompromised view.
3M™ Window Film Night Vision Series
Strong heat rejection and light filtering so you can enjoy your view without straining your eyes.
3M™ Window Film Neutral Series
Get UV protection and stay on budget.
Looking for other solutions?