Serving the Georgia and South Carolina
20 Years of Window Tinting Installation Excellence.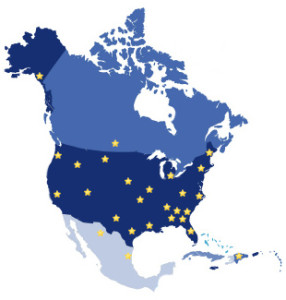 Coastal Installation has been a locally owned and operated company running strong since 1999 by an experienced duo of window laminate experts, Dennis and Kimberley Gardner Fusco. As nationally recognized award winners of multiple awards for service and installation excellence, their experience and dedication is unmatched across the southeast region.
Beginning as an authorized Prestige 3M™ Dealer for all of South Carolina and Georgia, Coastal Installations has grown its team into a team of installers for residential, commercial and industrial window film application.
If you're looking for a professional company to educate you on the benefits and various types of 3M window film, our team of consultants are standing by to deliver an on-site, hassle free consultation and samples of the entire portfolio of 3M window tinting products.
Ready to get started? Give us a call at 800-952-2725 or REQUEST A QUOTE for a free on-site estimate. Also, receive 10% off of your 3M Window Film installation by requesting a quote online.
CALL US TODAY TO DISCOVER WHY Coastal Installations IS THE PROVEN LEADER IN RESIDENTIAL, COMMERCIAL AND IMPACT PROTECTION SYSTEMS!