Make Your Home More Energy Efficient.
The U.S. Department of Energy estimates that up to 30% of an average household's heating and cooling energy costs is wasted through leaks associated with windows. And if you live in an older home, your energy consumption is much higher than if you live in a newer home. Regardless of how old your home is, you can make it more energy efficient with 3M™ Window Films. These films can reject up to 78% of the sun's heat to reduce the demand on your air conditioning system in the summer or insulate your windows to reduce heat loss in the winter. With 3M™ Window Films, you not only save on energy costs but also can live more sustainably.
Homes built before 1950 use approximately
60%
more energy per square foot than those built in 2000 or later
Increase Comfort and Energy Savings While Maintaining Your View.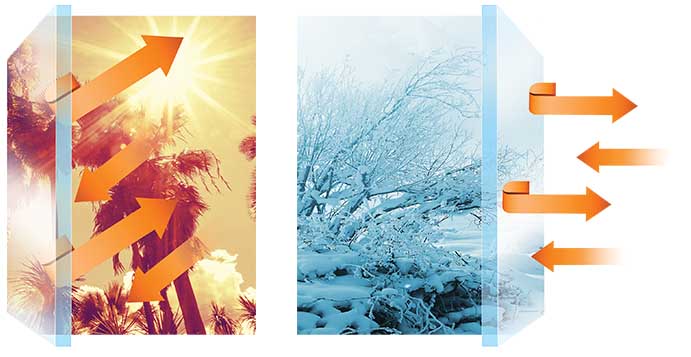 With 3M™ Thinsulate Window Film, you can reap the benefits of higher efficiency windows without the costs and hassles of replacing your windows. This film improves the insulation value of a single-pane window to that of a double-pane and a double-pane window to that of a triple-pane.
Virtually invisible, 3M™ Thinsulate Window Film will not impact the views out of your windows or alter the appearance of your home. It is an efficient and cost-effective way to meet your window insulation needs.
Recommended Products for Energy Savings:
3M™ Window Film Prestige Series
Provides the highest heat rejection and the ultimate clarity for an uncompromised view.
3M™ Window Film Night Vision Series
Strong heat rejection and light filtering so you can enjoy your view without straining your eyes.
3M™ Window Film Thinsulate Climate Control Series
Cost effective window insulation for increased comfort and energy savings.
Looking for other solutions?