Get Prepared For Hurricane Season
Fortify your windows against windstorms and hurricanes!
Safety & Security Window Film System
Protect Your Home All Day – Everyday!
For most homeowners, our home is our biggest investment. Even more valuable than our house itself is what's inside. Our family and most cherished household items can become only a memory if danger strikes. For almost half the year, the Southeast is under the threat of severe weather and hurricanes. Why not do everything you can to fortify your home to make it as protected as possible?
Every year, after severe weather happens, you always seem to come across both the destruction as well as the homes that seemed to fair better than average. Those are the homes that take advantage of everything they can to stay protected. Be the next 5-Star customer and experience maximum protection against severe weather with hurricane protection window film.
Strong storms, wind and weather events are scary. Stay protected!
Exclusive to 3M™ window film is our "Glass Shield" storm and safety technology. As the most durable and powerful window protection available, Glass Shield provides an extra layer of protection to your home and buildings most vulnerable areas. Hurricane season is long, making the exposure to damage greater each year. Stay protected with 3M™ hurricane protection window film.
Our process: Hurricane protection window film installation
With Glass Shield applied to the interior of your home's glass windows and doors, you, your family and property are protected from hurricane winds up to 130 miles per hour. And if the glass breaks, it's held together and in place, to resist repeated impacts and offer protection against flying glass and debris. This same feature also deters criminals from breaking into your home. Scotchshield stands up to bad elements.
Our process is proven to be the most effective way to add protection to your windows.
Inspect the window frame for cracks or anything that would jeopardize the windows integrity.
Prep the window for installation to ensure all excess debris is gone for a crystal clear view.
Apply the hurricane protection window film on your windows glass.
Apply caulking around the window to keep the glass attached to the film and the frame.
Let the bonding agent and adhesion secure your window.
You are now protected!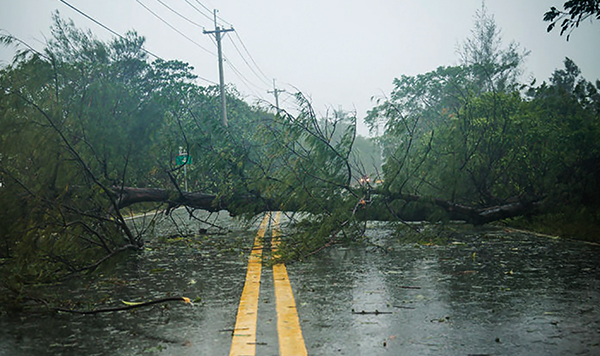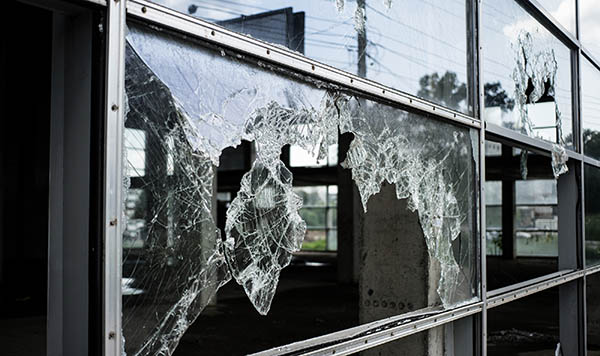 How glass and different windows react to shattering.
The windows throughout your home and office building are manufactured differently. The glass windows and doors that are closest to the ground and most prone to shattering use tempered glass which is designed to prevent flying shards and will shatter upon a significant impact. Most window manufacturers today are cutting cost on materials leading to more compromised windows.
How Hurricane Protection Window Film Works:
The goal of hurricane protection window film is to first prevent shattering which reduces the risk of injury when it matters most. Next and equally important is the reduced risk of flying debris tearing through your windows. Over the past 50+ years, 3M has put significant resources behind adhesives to keep your windows in place and compounds to make windows stronger and safer for your family.
Lean about our products from a demonstration of how 3M security window film resists shattering and blocks debris from breaking through this door. Imagine adding this much protection to your home during hurricane season or anytime you wanted to keep danger at bay.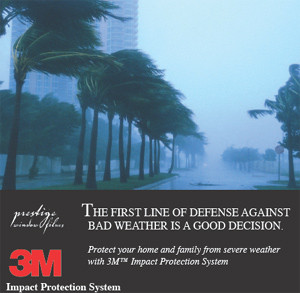 Installing custom cut, 3M security and hurricane window films across the Low Country and Georgia communities including Beaufort, Bluffton, Hilton Head Island, Charleston, Savannah, Pooler, Ridgeland & surrounding communities. Stay safe and protected with 3M hurricane protection window film.
Our goal is to earn your 5-Star Review!