Decorative Window Films 3M™ Fasara™ Interior Design Films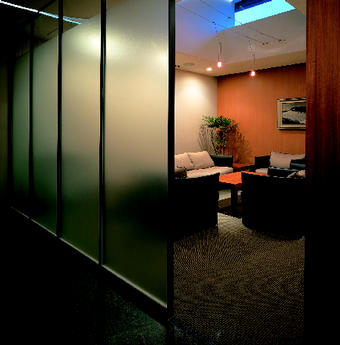 3M Fasara Interior Design Films combine Eastern design traditions with 21st Century technology to offer innovative new ways to manage space. When applied to glass, Decorative Window Films create a serene, etched-glass appearance, reminiscent for example of the rice paper partitions used in Japanese culture for centuries to divide interior spaces.
At a fraction of the cost of etched-glass, Fasara films are perfectly suited for interior glass partitions or the inside surface of windows. Available in several textures which can be die-cut for highly customizable designs, Decorative Window Films can be used to create a more private atmosphere or a more dynamic aesthetic.
Common applications include:
Conference Rooms
Lobbies
Retail Environments
Residential Settings
Private Offices
Exterior Windows
Glass Partitions
Verandas