It's all in a day's work- comfort, privacy, security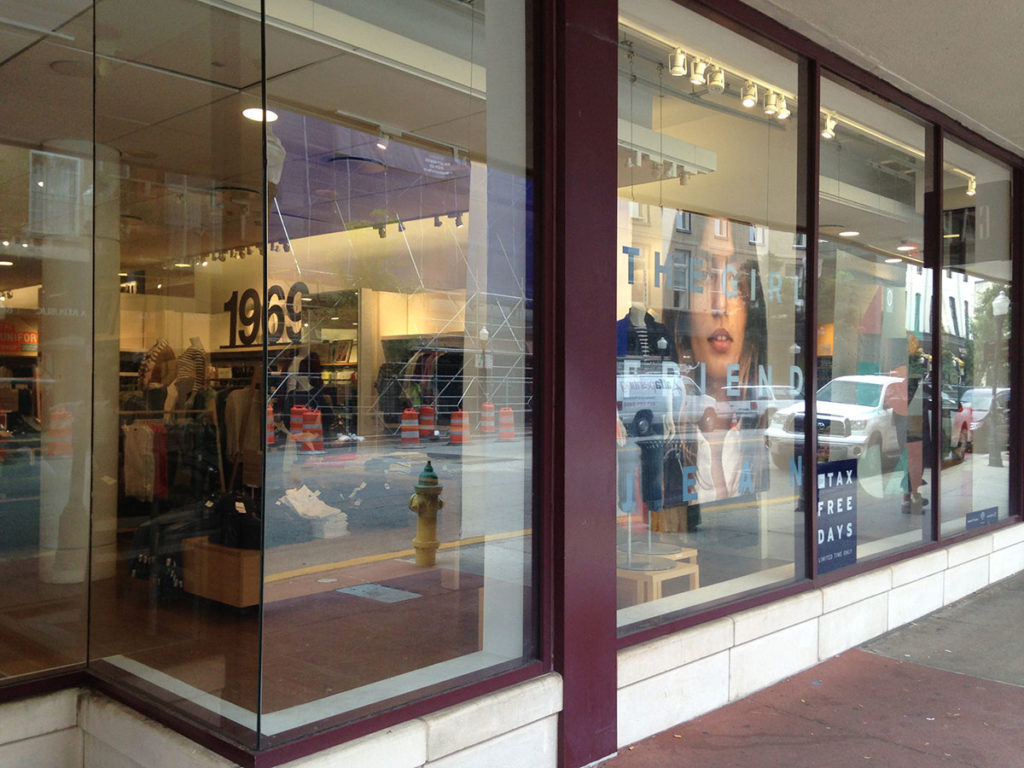 A property manager is trusted to ensure that the commercial building is comfortable for the tenants and energy efficient. Rooms that are too hot or energy bills that keep rising are not good for business. 3M™ Window Films is the solution for all commercial window needs, the performance product improves tenant comfort, saves money on the energy bill, and acts as an added layer of protection. Our window films are functional; they could help upgrade your glass to code and create a sense of privacy in a space without it feeling closed off. Furthermore, these durable films offer significant protection from accidents, natural disasters, smash and grab, bomb blasts, and flying shards of glass.
3M is an industry leader, a company that was issued the first sun control window film patent in 1966. We are proud to be pioneers with our sun products that have protected thousands of clients for 50 years. At this time, millions of square feet of 3M Window Film are working hard for families and businesses around the world. 3M Window Film is the perfect addition to your building that will benefit your property and tenants for years to come.
We'd love to work with you to find the solution that fits your needs.
Window films are an innovative type of window treatment product. Window film is applied to windows and glass surface with the intention of decreasing solar heat coming through the glass as well as improve safety and security.
The films have a diverse range of benefits:
Increased solar reflectivity
Blocking of solar heat and a decrease in harmful UV light
Enhanced comfort
Increase in energy savings
Improved privacy
Added protection against fading
Less glare and hot spots
Improved safety and security
Window films are a new generation of window treatments, superior to blinds, shades, curtains. Window film offer solar control that doesn't obstruct the view. Curtains and blinds require work, the manual closing of these window treatments is tedious, outdated, and inefficient. Conversely, window film takes minimal work with incredible benefits such as: an abundance of natural light, a reduction in heat and glare, and a picture-perfect view. Furthermore, window films act as a layer of protection against break-ins and accidents, replacing unattractive bars on the windows as a critical line of defense.
What are the benefits of 3M Window Films for your building?
Energy Efficient
Does your energy bill keep increasing year-to-year? 3M Window Films can help by dramatically reducing the amount of heat coming through your windows thus significantly lowering utility costs. The upside is that your tenants have a more comfortable environment while you benefit from an energy efficient building.
Decrease carbon emissions
Return on investment- as little as 3 years
Save money on heating and cooling costs, regardless of climate zone
Can contribute towards potential LEED credits
Increase Comfort
3M Window Films can substantially improve the comfort level of your building resulting in more comfortable, satisfied tenants. The benefits include: a reduction in hot spots and cold spots, minimizing annoying glare on computers and devices, as well as improved safety without compromising the aesthetics of the building.
Block solar heat and reduce hot spots
Minimize intrusive, annoying glare
Improve insulation and decrease cold spots
Improved Safety
Accidents and natural disasters can wreak havoc on your building operations. Nevertheless, you can be better prepared to cope with the aftermath. 3M™ Window Film can help hold broken glass together, preventing flying glass shards, the leading cause of injuries and fatalities.
3M Window Film can help you be more prepared to deal with an emergency situation that may arise for your building operations, in the event of accidents and natural disasters. Durable window film can hold broken glass together and prevent flying glass shards, minimizing the risk for injuries and fatalities.
Performance design to protect people and property
Decrease damage and prevent loss of data
Ensure less business disruption
Strengthen Security
3M Window Film acts like a shield to protect people and property from forced entry, threats of vandalism, and even bomb blasts. The enhanced security gives peace of mind to your tenants and assurance that your data and merchandise are protected.
It fortifies vulnerable entrance points making forced entry more difficult, the durable window film can help to deter intruders for up to 2 minutes.
Protects against the loss of assets
Minimizes business disruptions
Elevated Décor/Privacy
3M Glass Finishes make spaces feel private and roomy without the confines of traditional window treatment. Your tenants deserve custom designed interiors that elevate privacy and flood the space with natural light.
Enjoy an expensive look at a fraction of the cost
Design the look of etched, cut or sandblasted glass
Improve the branding and appearance of your space
Redirect Light
The chances of your building attracting a long-term tenant are high when you have a space that's full of natural light. 3M Daylight Redirecting Film is a performance product that uses micro-replication technology to cast light as far as 40 feet (12 meters) from the window.
Redirect light up onto the ceiling
Illuminate deep rooms full of natural light
Minimize the reliance on electric lighting
New 3M™ Fasara™ Glass Finishes
Are you looking to dress your windows in style? 3M Fasara is a trendy collection of polyester, decorative films that is the ultimate makeover for glass surfaces. Imagine the look of your interior space elevated with finishes and dimensions that carry modernity, sophistication, energy, depth and more. The palettes were crafted in collaboration with world-class designers, giving the collection a stylish, stunning edge fused with the functionality of added privacy and sun control.
3M Fasara Glass Finishes
3M Fasara Glass Finishes, a collection of sophisticated, decorative glass finishes, available in 50+ designs are the quickest way to transform your interior space. These innovative, decorative glass finishes are the perfect combination of style and substance- enhancing interior aesthetics while controlling light and privacy.
The 3M Fasara Window Film line delivers the benefits of etched, cut, sandblasted, and textured glass for much less than the cost of traditional sand blasted or patterned glass.