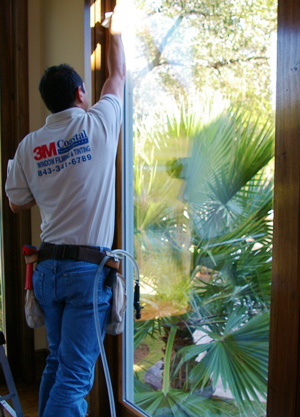 The 3M™ Difference
The 3M Difference
There are scores of companies that claim to be just as good as 3M Window Films. Such boasts are especially common for companies that are here today, but long gone by tomorrow. The fact is, making such claims is easy, but backing them up with facts makes all the difference. The 3M difference. So here are the facts from a company you know and trust.
We Invented Window Films
No one has more experience with window films. In 1966, we received the first patent for window films. Today, there are millions of square feet of 3M Window Films installed all around the world.
We Make Our Own Polyester
3M is the only window films manufacturer that actually produces its own polyester, including patented microlayer and color-stable technology film.